Set to rip apart the First Person Shooter genre with an orgy of bullets and destruction, Bodycount blasts outrageous action and spectacular fire-fights from both barrels. In the game, players become ensnared in a clandestine global power struggle as a powerful combat asset with a green-light to eliminate enemies known only as "Targets" on behalf of the "Network". Equipped with a mouth-watering selection of contemporary weapons, players and opponents tear through destructible cover to execute explosive kills in a shreddable world where operatives are encouraged to leave no witnesses. Powered by the award-winning EGO Engine, all of this action is complimented by online multiplayer and co-operative game modes.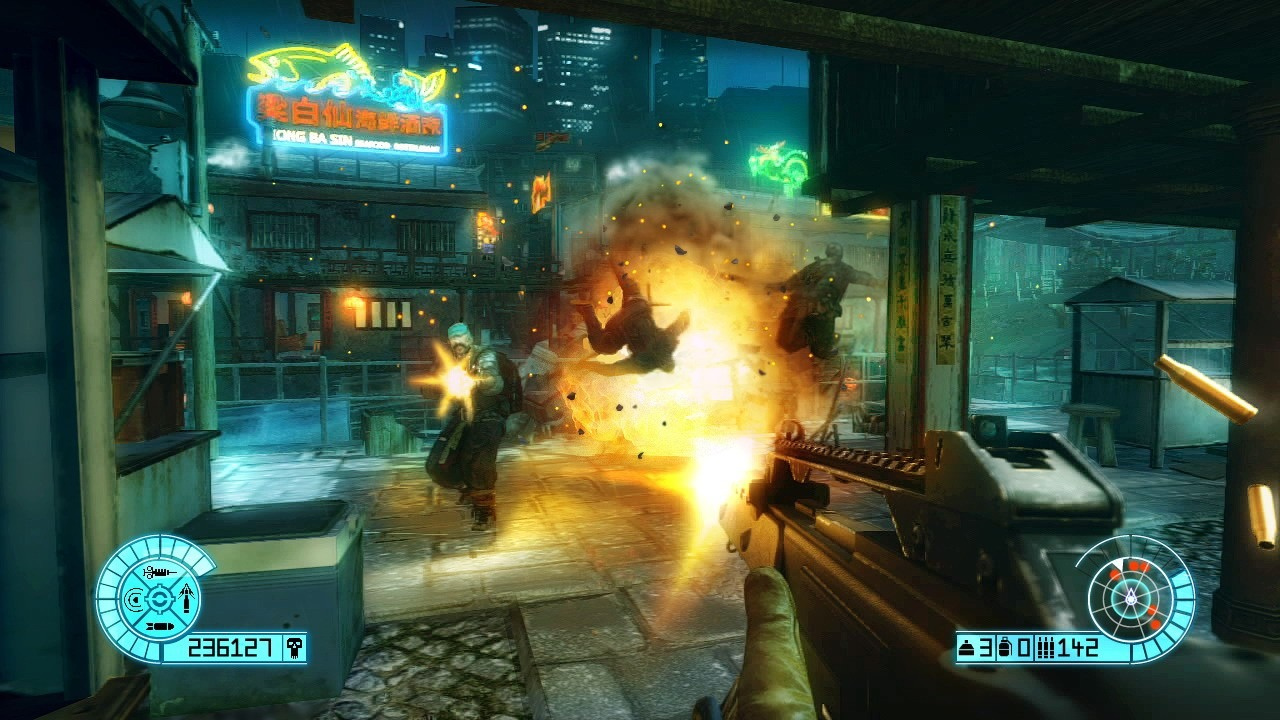 Features :
The gun, reloaded The core Bodycount experience is all about the bullet and its impact on the game world.
Rip it up! Amplifying the core gunplay experience, Bodycount?s environment shredding technology lets players stamp their own unique footprint of destruction on the world, with unparalleled density and detail of shreddable elements.
Every bullet counts, every body counts Players put together combat chains, skill kills and gather Intel from dead enemies to earn and unlock abilities to wreak havoc on the battlefield.
Intense Arcade Firefights Combining best-in-class gun play, chain and skill kills and a class based enemy AI who will work together to hunt down the player, Bodycount?s core gameplay comes alive in exhilarating and intense firefights.
Hunt The Target Ensnared by ?The Network?, players become a powerful combat asset green-lighted to eliminate targets with extreme prejudice.