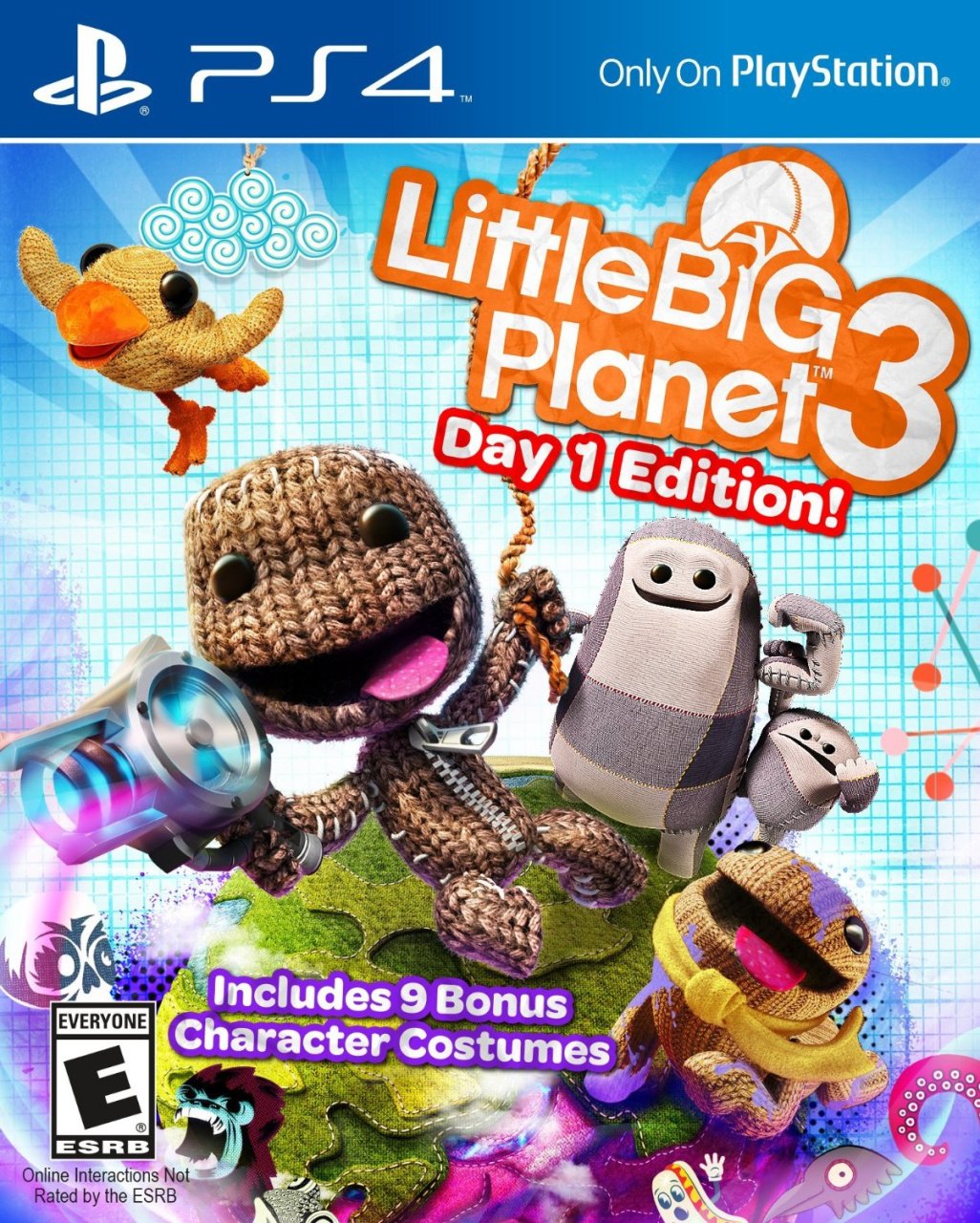 Sekboy back, but not alone! This time with him his loyal friends - Toggl, Oddsok and Swoop. Each of them has a bright personality and, of course, unique abilities.

In LittleBigPlanet 3 Sekboyu and his teammates have to go to a new planet - a paradise for creativity, where the very air is filled with creative ideas.

Unfortunately, our hero knitted involuntarily put his hand to the release of the three mythical creatures who once desired to destroy all around. Their mistakes must be corrected, and will have to start Sekboyu unequal struggle fight. And yet ... this is not too unequal - in fact on his side will perform three good friend - Toggl, Oddsok and Swoop!
Game Features
:
Offers three new playable character has a unique set of skills. Oddstok able to jump over the walls, Swoop - to fly and carry small objects, and Toggl able to grow in size and shrink at will. Big Toggl so strong and stout, which can lower the platform and move heavy objects. Little Toggl contrary, smart and agile - he is able to get through even the narrowest gap.
Now playing LittleBigPlanet 3 can be four - as in Scene mode and pass the levels created by other users.
Level editor has been completely redesigned and is now even easier and more functional.
Nothing is forgotten - with LittleBigPlanet 3 players will have access to 8.5 million levels previously sozdaynyh other users.